I kicked off New years day with this at a farmers BBQ by the river.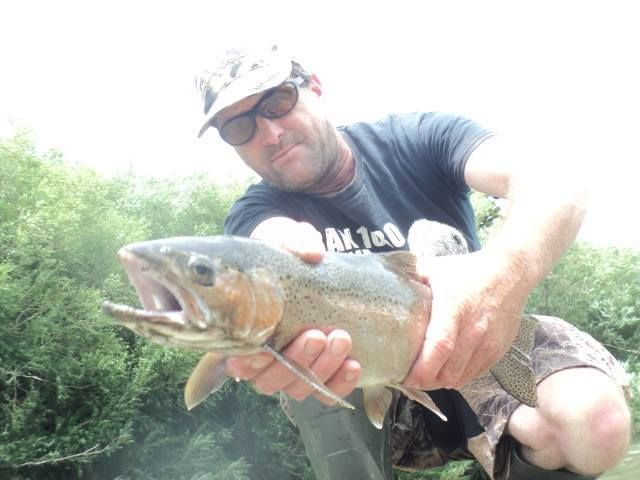 Then on the 2nd of January another solid rainbow.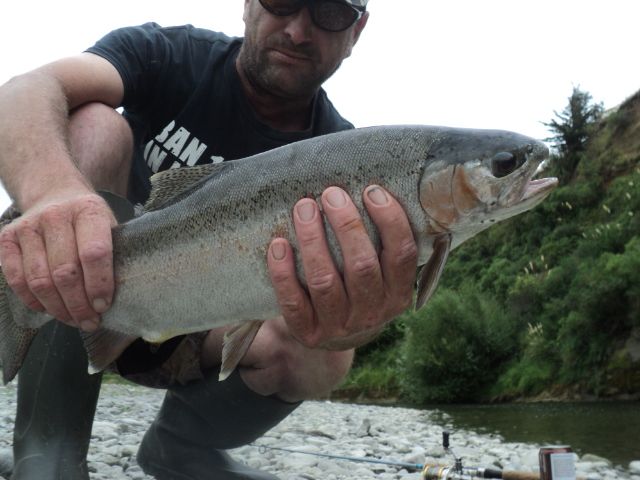 3rd January With welcome rain starting to fall.
That last trout in the pic was caught on an articulated streamer my eldest boy made.
I have landed a total of 7 trout this year.